Dee Bowman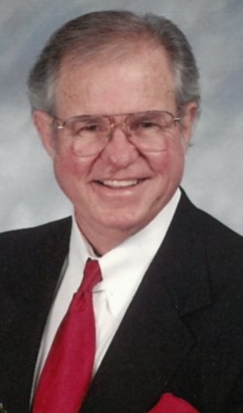 "Darryl Duane "Dee" Bowman was born in Estelline, Texas on November 26, 1934. He and his three brothers, spent their early childhood in the small town of Morton, Texas, before moving to Lubbock. Dee graduated from Frenship High School in 1951. He attended Texas Tech University after high school but suspended his education to pursue a career in radio and television.

He began working in radio as a custodian while still in high school but eventually found his way behind the microphone. Growing up in a singing family, Dee and his brothers Jay, and Lowell enjoyed some success as "The Bowman Brothers", performing in a variety of settings between Lubbock and Clovis, New Mexico, where they worked closely with Norman Petty at his recording studio. During those years they crossed paths with a number of people who would become famous in the music and entertainment industry, most notably Buddy Holly, whom they introduced to Norman Petty. The Bowman Brothers performed background vocals on several of the Buddy Holly albums, and recorded several singles and one full album themselves, before leaving the music business due to the compromise it would demand of their faith and convictions.

Dee met Norma Jean Fullington in Lubbock at the Caprock Church of Christ building in 1957 and married on August 5, 1960. Two children came of their union while Dee continued in radio and television, eventually becoming a partner in the ownership of KCAS radio (1050AM) in Slaton, Texas. Though he managed the radio station, broadcast a daily morning show, and worked in advertising for numerous Lubbock television stations, Dee also preached regularly for churches of Christ in the Texas panhandle. In 1971, Dee sold the radio station in order to begin full time work as the minister for the Auburn Street church of Christ. He and Nonna moved their family back outside of Lubbock in 1974. But then, In 1976, the Bowman family moved to Deer Park, TX and Dee began working with the Southside church in Pasadena. He would work with these Christians until his death on September 9th, 2021, a total of 45 years.
Dee would preach in hundreds of gospel meetings and lectureships in addition to which, in 1977, with the Southside church, he began a preacher training program. Over the ensuing 40 years, fifteen young men would learn under Dee's tutelage. Almost all of them continue in the preaching of the gospel to the date of this writing (2021). In 1997-98, he enrolled in the University of Alabama and completed his college degree. He also spent 15 years teaching hermeneutics at Florida College in Temple Terrace, from 1987 to 2003.
Dee was an avid reader and prolific writer, chronicling daily in a journal for all of his adult life. So, in harmoney with this love, in 1983, he joined Ed Harrell, Paul Earnhart, Sewell Hall, and Brent Lewis in the creation of Christianity Magazine which would be read and published for 14 years. Dee also wrote and published eight books, including a study of hermeneutics (Common Sense Preaching), a guide to preaching (The Preacher and His Work), and several works on daily discipleship. But his local work with the Southside church - preaching and teaching weekly - remained his foremost love until his death. He was and remains dearly loved by his spiritual family, both locally and nationally.
Classes taught by Dee Bowman